Hey there 👋,
Launch day is HERE. We are going live with new features 🚀.
I am so excited to share with you that we launched our new and major product update on my birthday! 🎂 Yayy! 🥳 (P.S - Complete coincidence tbh :D)
We really have been working our ass off to get these out for all our lovely mentors and creators. Let me first thank you for being so supportive and close to this and give you a crisp summary being our special Early Adopter 🌟. Means a lot and can't wait to see you rocking 〽️
Build your own learner Communities ✨
You can now Build your own learner Communities ✨ on Mentro and leverage this community at any point of time in various ways: You are launching something of your own, releasing that E-book, giving a talk, doing a workshop, selling a NFT, etc you name it 🗣.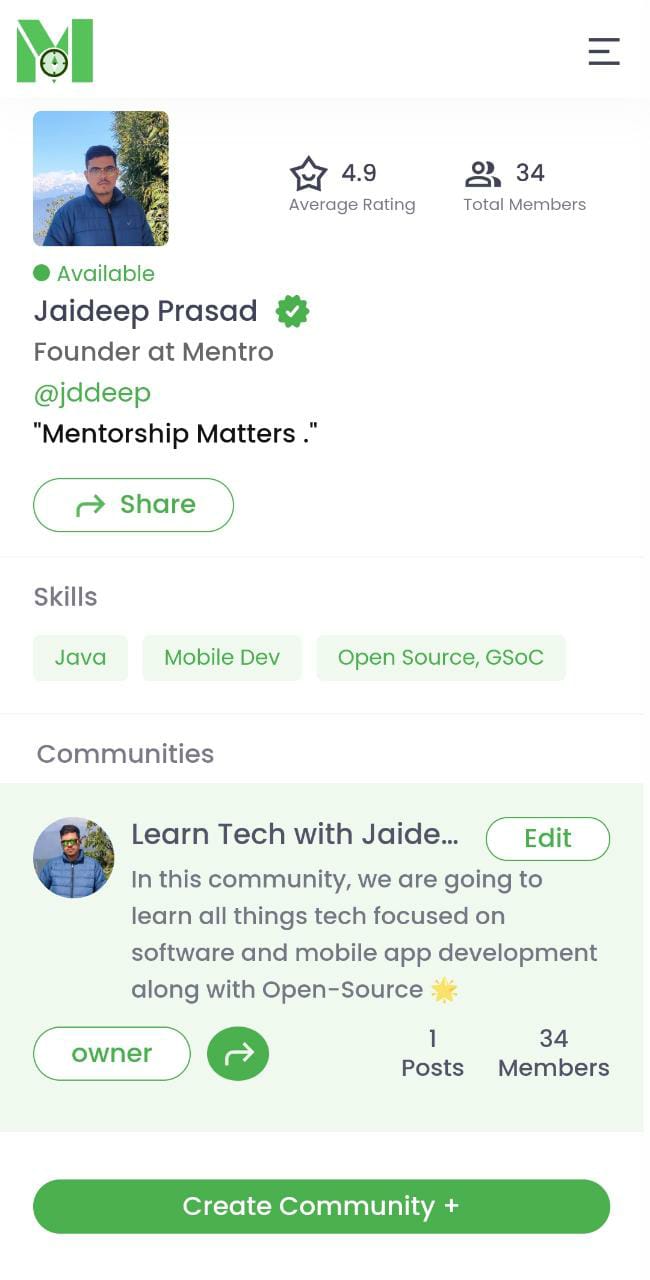 Create and share 🙌 educational and learning content, your insights, resources in your community to keep your members engaged 👥 and keep em learning! 🤓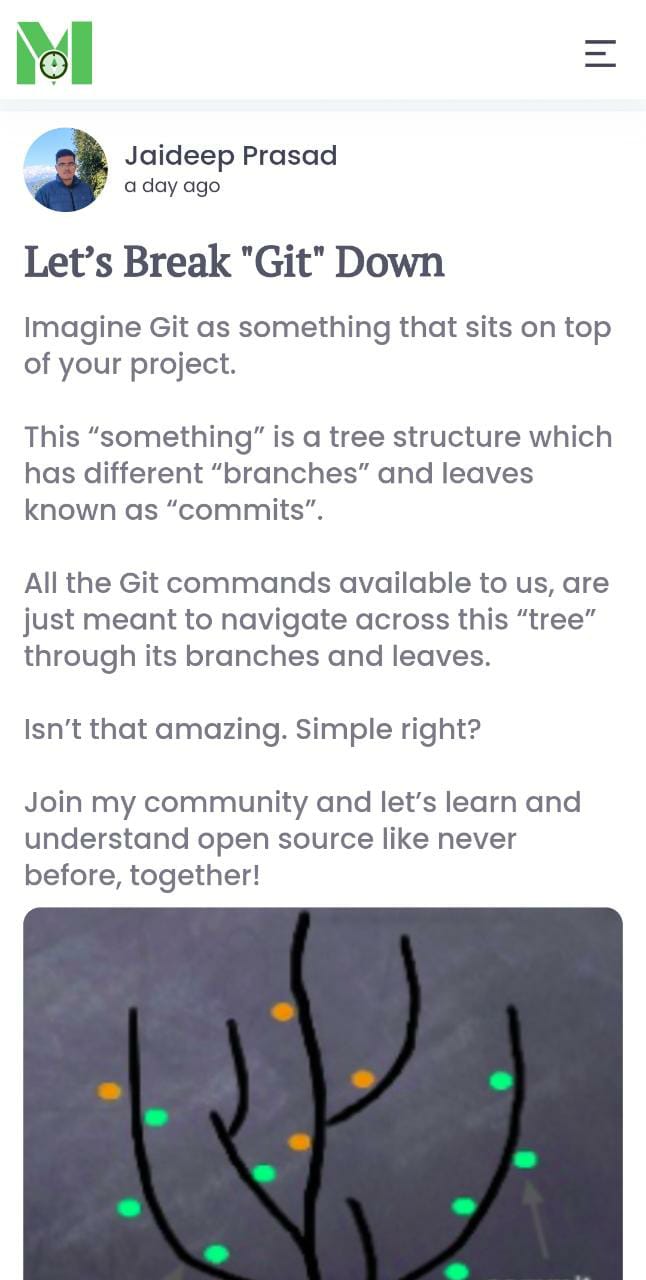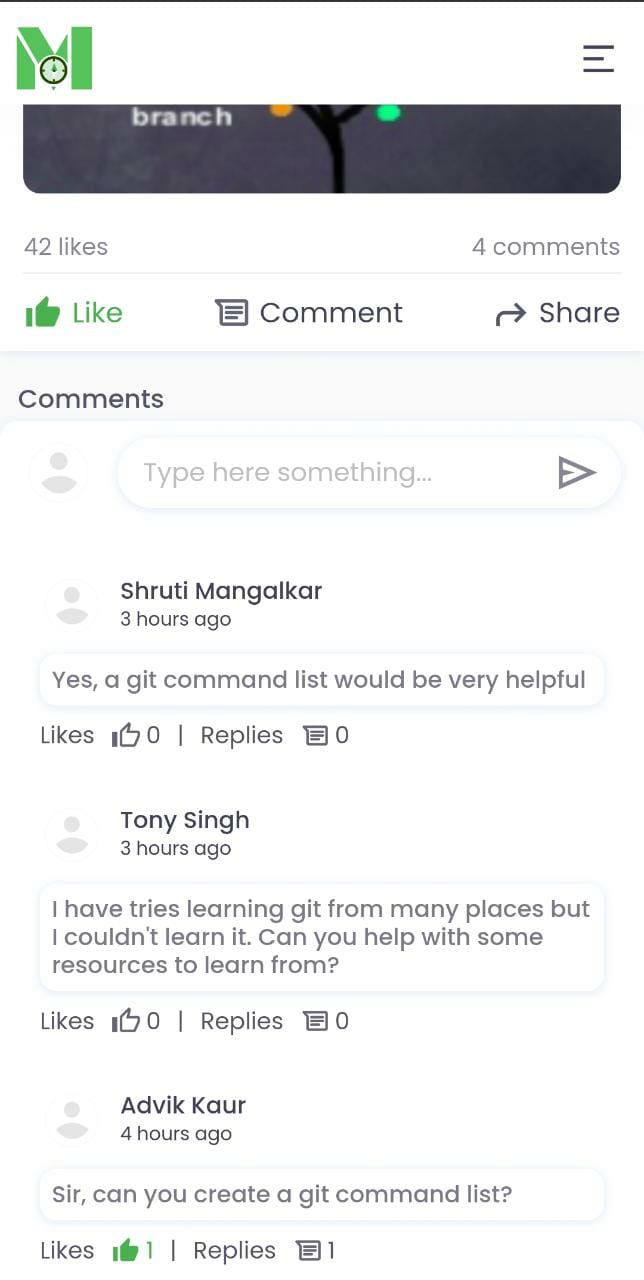 "Leverage is the key, to grow and build yourself" ~ Naval
Gone are the days of "Link is not working" ❌
Gone are the days, when you used to share Telegram links and people used to say "Link is not working" ❌ and they had to download Telegram first manually 😭.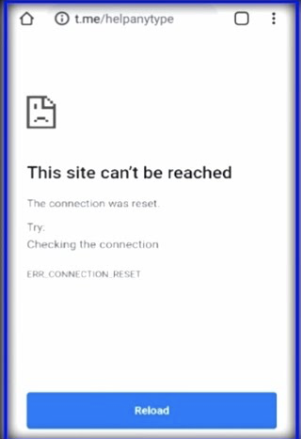 With Mentro community links, people can join directly from web in any browser. No Drop-off! Moreover, get a fresh audience on Mentro 🎉.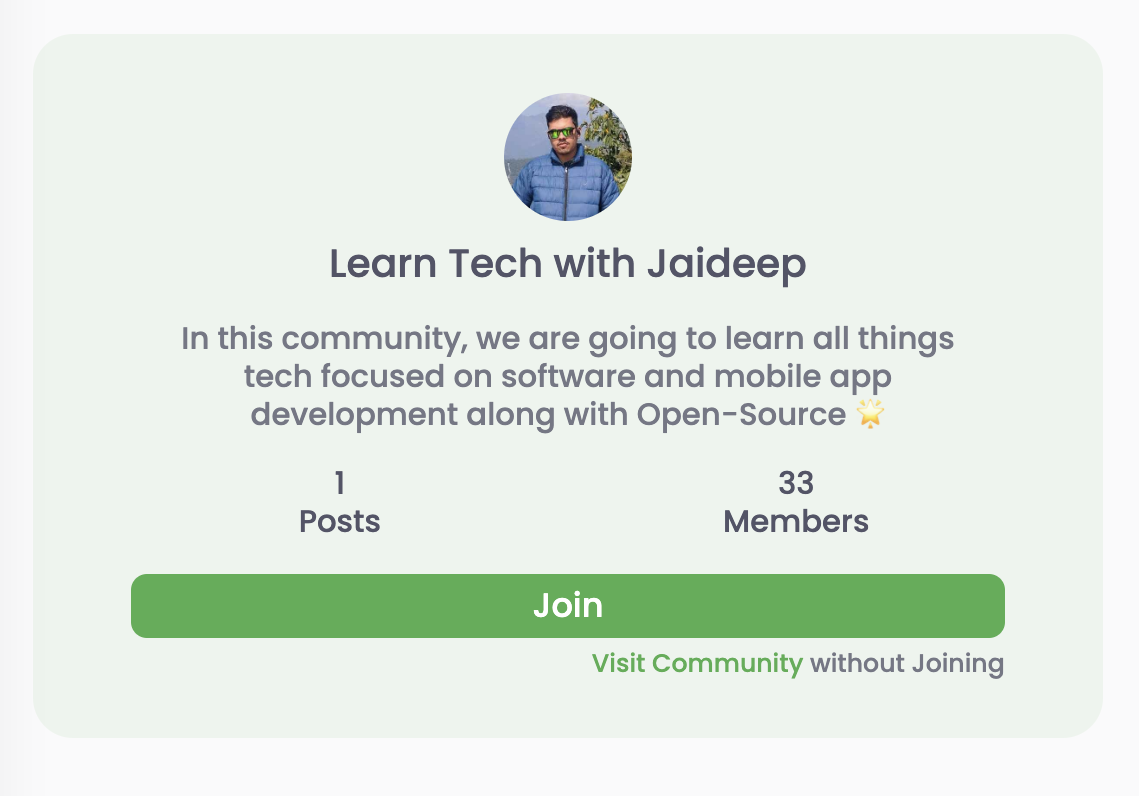 Much more engaging options such as community threads on any of your posts. Create and share more in your community, to watch it grow 📈.
Monetise your community💰
If you wish to monetise your community💰, just list out the services you offer on your profile. Currently, I suggest set up your calendar for 1-on-1 live mentorship sessions, do webinars, workshops or launch your own bootcamp/CBC ✅.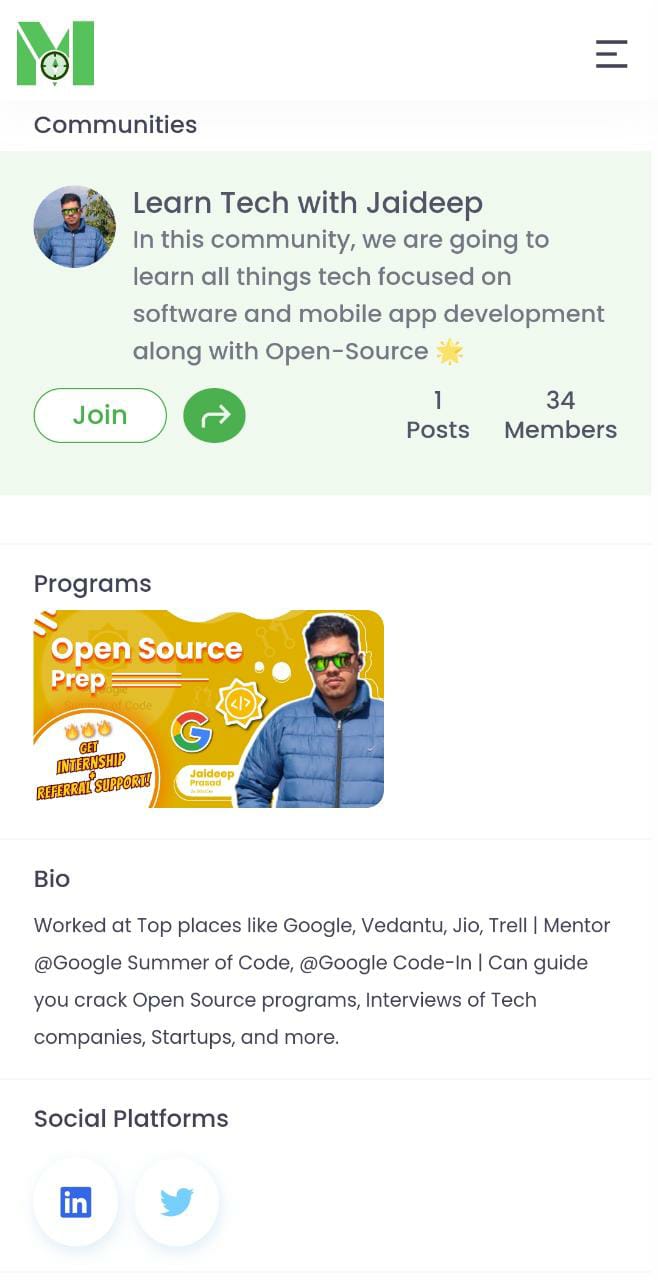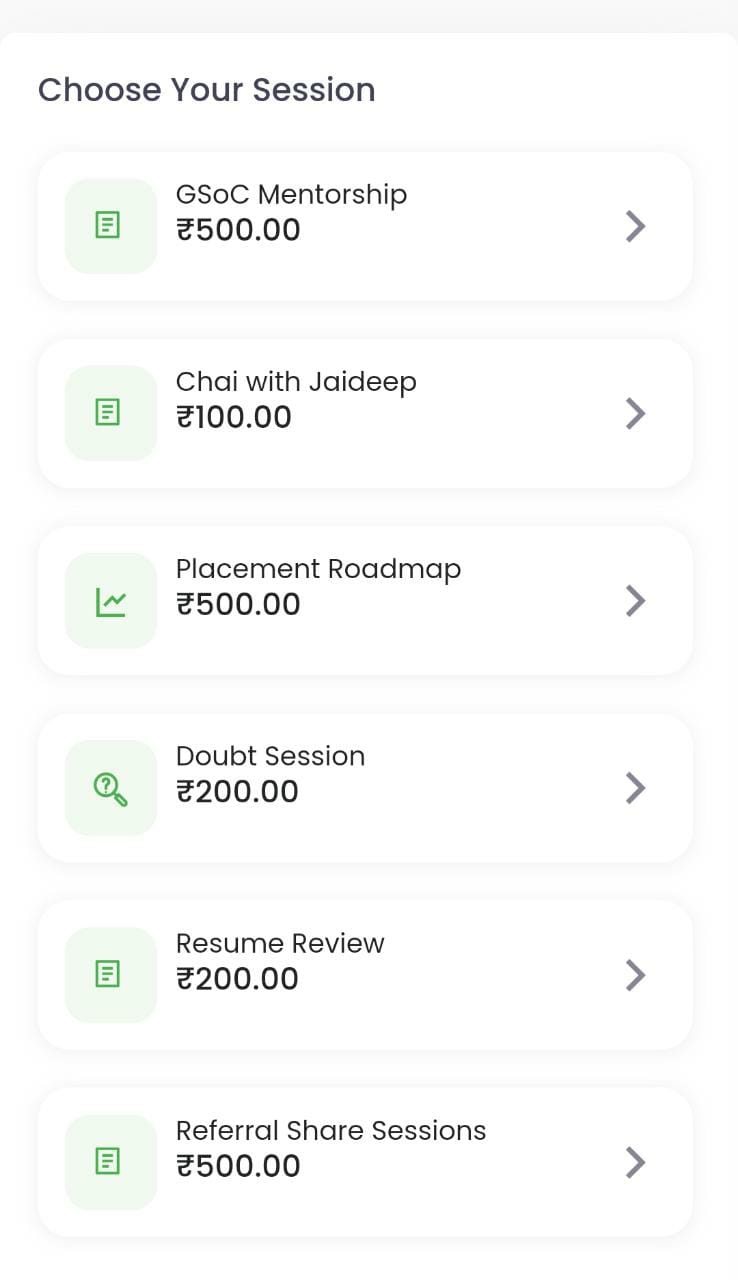 Drop me a mail 💌 at jaideep@mentro.tech about what more do you think you can offer or how you want to earn through your community. Will add it to the services that are soon going to be added for mentors ➕➕.
Trust me, that earnings are sweet, more so when it comes from impacting people😁. Helps me get Pizzas and Drinks 🍕 or throw a party every Friday 😋.
We can't wait to see you get started 🚀
Head over to Mentro and Log-In with your mentor credentials.
Create your own brand new community from your Profile and start sharing your content and knowledge. More activity in your community means more growth 👀 which means more impact & leverage 🙌.
Feel free to DM me or mail me at any time of the day! Exciting times are ahead and I want you to be on this journey with us ❤️